One School, One Book Porgram

When an entire school reads the same book, the buzz and excitement around the book augments these benefits. Reading a book together brings the added joy of building and expanding a sense of community among students, parents, teachers, and staff – and beyond. In some schools, bus drivers and custodial and cafeteria staff clamor to be included. And when a library or church or community group or commercial donor becomes involved, that sense of fostered community is exponential.

Memorial Middle School ELA department teamed up with Alfred H. Baumann Public Library to kick off this program with...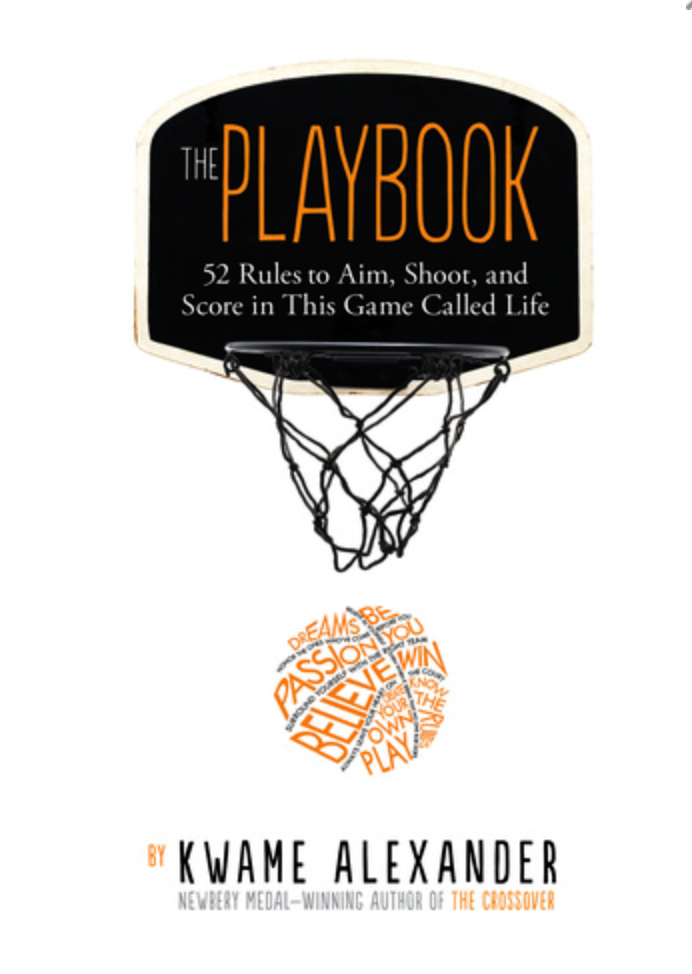 The Playbook

By: Kwame Alexander

Summary of Book: You gotta know the rules to play the game. Ball is life. Take it to the hoop. Soar. What can we imagine for our lives? What if we were the star players, moving and grooving through the game of life? What if we had our own rules of the game to help us get what we want, what we aspire to, what will enrich our lives?

Illustrated with photographs by Thai Neave, The Playbook is intended to provide inspiration on the court of life. Each rule contains wisdom from inspiring athletes and role models such as Nelson Mandela, Serena Williams, LeBron James, Carli Lloyd, Steph Curry and Michelle Obama. Kwame Alexander also provides his own poetic and uplifting words, as he shares stories of overcoming obstacles and winning games in this motivational and inspirational book just right for graduates of any age and anyone needing a little encouragement.
Memorial Middle School Students were surprised with a message from NBA STAR Karl Anthony Towns's father Mr. Towns who asked our students to write about who makes up each student's team.

Special thank you to Mr. Walter's who provided our students with the opportunity to allow Mr. Towns's to speak to our students about the importance of teambuilding.

Click on the picture below to watch the videos!